Submitted on Fri, 23 Jun 2023 18:35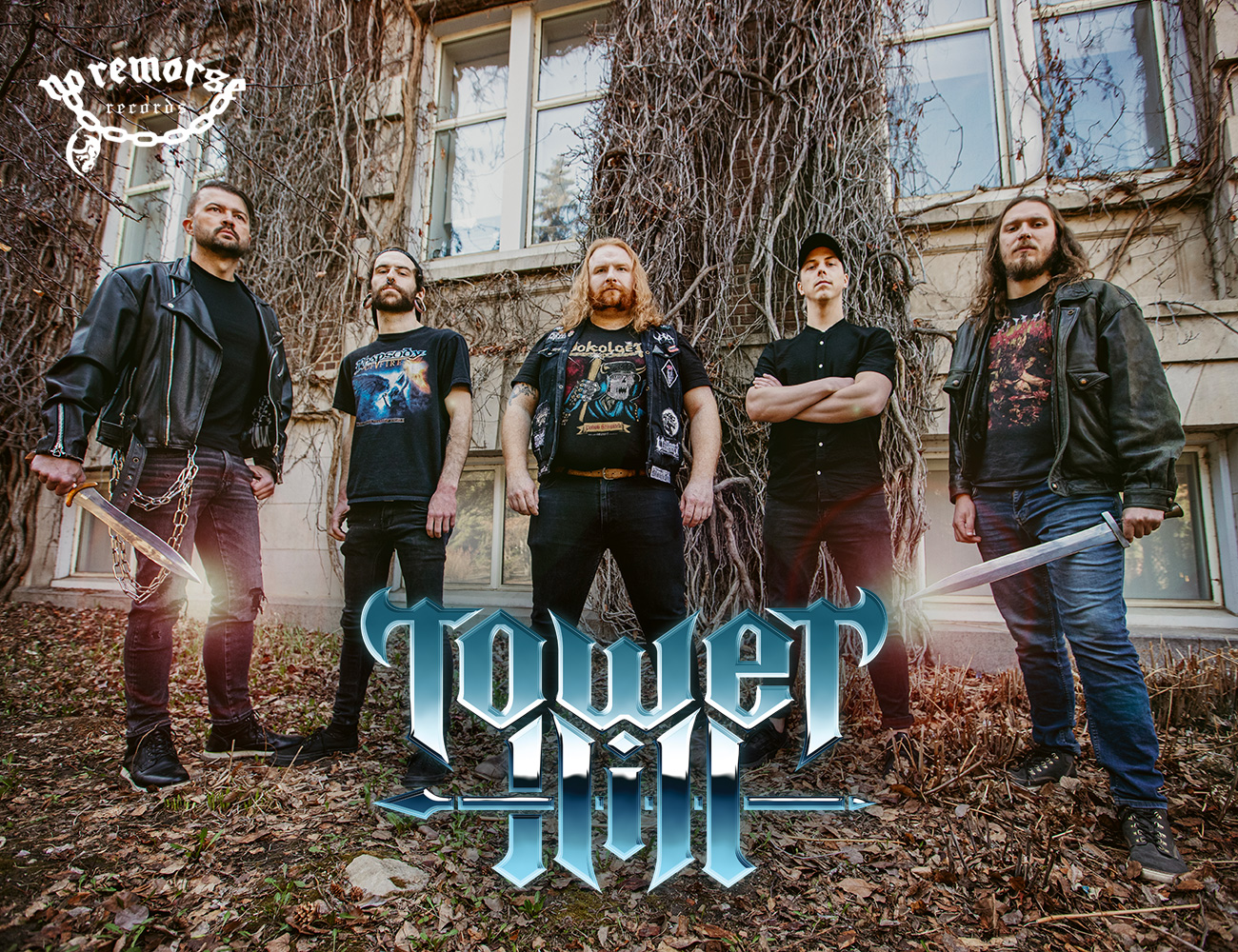 The debut full-length is already completed and will be scheduled for a release in Autumn 2023 by No Remorse Records. Details TBA.
TOWER HILL is a traditional heavy metal band from the Canadian Prairies. Founded initially as a one-man project in 2020 by vocalist R.F. Traynor, TOWER HILL surged into a five-man, stage-ready heavy metal force soon after the release of their "Fighting Spirits" demo tape in early 2021.
Inspired by old school heavy and power metal bands like RIOT, RUNNING WILD, JUDAS PRIEST, HELLOWEEN, and STORMWITCH, TOWER HILL delivers fast-paced, hook-driven, and riff-forward heavy metal with soaring solos, dynamic drumming, and lyrical storytelling from high drama to pulp fiction and everything in between.
TOWER HILL is:
R.F. Traynor - Vocals
Chris Nunz – Guitar
Jeremy Puffer – Guitar
Cam Dakus – Bass
Mitch Stykalo - Drums
(photo by Dana Zuk)