Submitted on Sun, 03 May 2020 15:48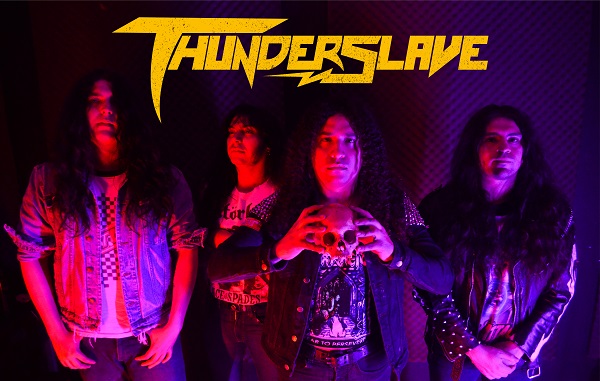 Traditional Heavy Metal from Mexico!
Carlos Wild (vocals & guitar) and Alan Ayala (drums) formed "Monterrey Rock Band" in Monterrey, Mexico in 2015. After a few live shows they decided to change the name of the band to THUNDERSLAVE in 2017. It was the same year where THUNDERSLAVE presented their same-titled EP, followed by a few important live shows in Latin America.
THUNDERSLAVE joined No Remorse Records, the first full-length album titled "Unchain the Night" is already recorded and will be released shortly.
You can listen to the song "Maniac" from the upcoming album:
Tracklist:
1. Lightning Strikes
2. Still on Time
3. Wicked Night
4. Maniac
5. Heavy Metal Master
6. Inner Voices
7. Lucifer Morning Star
8. Black Thunder
9. Laying Down Your Life
10. Warriors of the Night
Line-up:
Carlos Wild - vocals, guitar
Alan Ayala - drums
Ranzig Mendoza - lead guitar
Eli Arrieta - bass