Submitted on Fri, 13 Dec 2019 20:01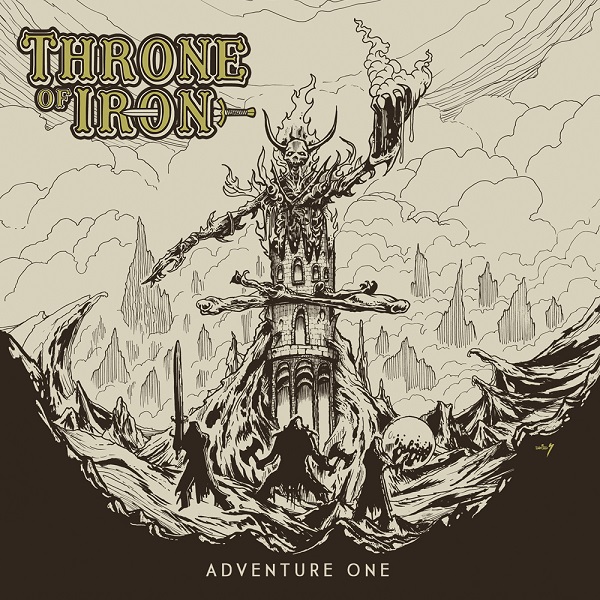 Available formats for pre-ordering: CD | Black Vinyl | Limited edition 100 copies on Golden Vinyl.
Release date: February 21, 2020.
From the United States of America, all hail, THRONE OF IRON! Inspired by the legacy of MANILLA ROAD, the debut album of THRONE OF IRON is highly recommended for fans of ETERNAL CHAMPION and VISIGOTH.
Tucker Thomasson (ex-THORR-AXE) was inspired to form THRONE OF IRON as a solo project, the night after the death of the legendary composer, guitarist, singer, Godfather of Epic Metal, Mark Shelton (MANILLA ROAD).
THRONE OF IRON was forged that sweltering night of June 2018, in the wake of an alcohol-fueled love of the sounds of classic heavy metal and tomes of roleplaying past.
Just a month later, the 2018 Demo was released with Tucker performing all instruments, and THRONE OF IRON joined No Remorse Records.
Thinking quick, Tucker gathered forces in the form of Corwin Deckard on guitar, his longtime drummer friend from THORR-AXE, Jacob Lett, and the cleric Evan Pruitt on bass.
The four immediately descended into the basement to forge their debut full-length, "Adventure One". And the adventure begins...
Available formats for pre-ordering:
- CD
- Black Vinyl
- Limited edition 100 copies on Golden Vinyl