Submitted on Fri, 26 Nov 2021 18:37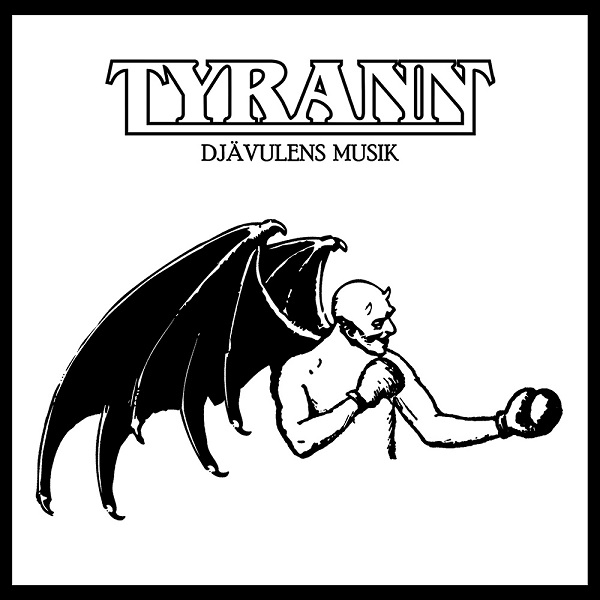 To be released on December 17th, 2021. Don't make fashion of our Heavy Metal passion!
It was in 2019 when a cassette and a 7" single appeared under the title "Tyrann" by a Swedish band with the same name, including two tracks in Swedish. That "kassett-singel" could have been a lost '80s gem surfaced four decades later but that wasn't the case. There you had Tobias Lindkvist singing and playing the bass, Adam Zaars handling the six strings and Jakob Ljungberg pounding the drums. In 2021, Tyrann presented the debut full-length album under the title "Djävulens musik" with Joseph Tholl replacing Zaars except those two tracks that originally appeared on the single. I guess those names are familiar since they're involved with bands like Enforcer, Tribulation, Black Trip and VOJD, just to name a few.
The debut album was pressed in a limited vinyl and CD quantity both quickly sold-out. Licensed by Electric Assault Records and Tyrann, the debut album is now repressed on CD format by No Remorse Records, and as Tobias Lindkvist states, "The essence and purpose of Tyrann is to bring back the raw energy that heavy metal music once had". Tyrann's debut full-length is highly recommended for fans of Jonah Quizz, Gotham City, Heavy Load and '80s Swedish metal!
TRACKLISTING:
1. Djävulens musik  
2. Don't Make Fashion of Our Heavy Metal Passion  
3. Brinn med mig
4. Den andra siden
5. Satanisk majestät
6. Sodom
7. Undergång
8. Tyrann