Submitted on Tue, 11 Jan 2022 10:57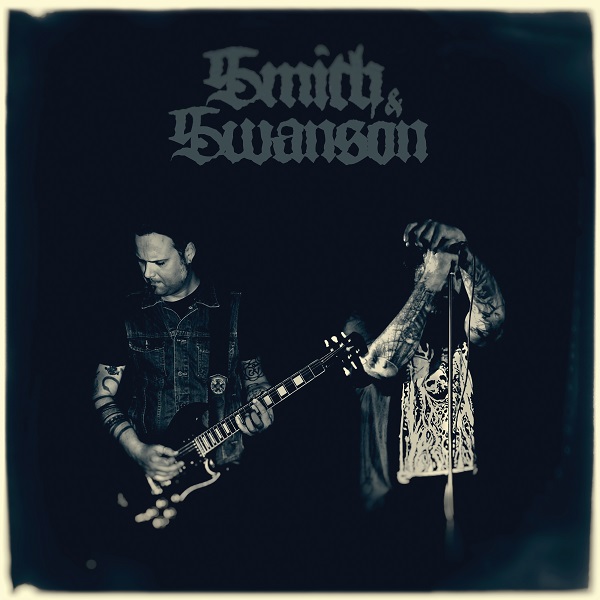 SMITH & SWANSON joined No Remorse Records; Premiere of "Refuse" track taken from the "Smith & Swanson" debut album, to be released on February 25, 2022.
Pre-order starts on January 12, 2022 at www.noremorse.gr
Available formats: CD | LP 180g black | LP 180g silver strictly limited to 100 copies
Release date: February 25, 2022
TRACKLIST:
1. No Colors
2. Like Glass
3. Refuse
4. Lucifer And Diana
5. Bastard
6. Song For Harry
7. Worms
All songs written and arranged by Smith & Swanson.
It was the year 2006 when Phil Swanson started working with Tim Schmidt and the band was SEAMOUNT. Up to the present day, SEAMOUNT have released 5 studio albums (last one in 2015) but both Phil and Tim have a long history in music and other things they've done.
American singer Phil Swanson is a legend of the underground, a recognizable voice and a unique lyricist. He was the first singer of ATLANTEAN KODEX when they released the split vinyl "The Hidden Folk / Two Stones" with VESTAL CLARET. Phil is also the singer of VESTAL CLARET, he sung and wrote the lyrics in the classic HOUR OF 13 albums "Hour Of 13", "The Ritualist", "333", and among others, he was part and recorded with bands such as UPWARDS OF ENDTIME, NIGHTBITCH, BRITON RITES and LORDS OF TRIUMPH. He was also the voice of the incredible SUMERLANDS same-titled album of 2016 and now he is also the voice of SOLEMN LAMENT.
Tim Schmidt from Germany is a guitarist (and multi-instrumentalist) and besides SEAMOUNT, he recorded with NAKED STAR and also with the sludge doom metal overlords THRONEHAMMER who also released the 2021 highly acclaimed album "Incantation Rites".
Sometime after a long break from SEAMOUNT, Phil and Tim started recording a few demos, forming SMITH & SWANSON, and that was more an idea of frequently output of melodic heavy doom. SMITH & SWANSON recorded 3 songs (a digital EP) and uploaded them on YouTube in 2019. After a while, those tracks came to the attention of No Remorse Records and the label, knowing the history of both Phil and Tim, contacted the band offering an album release. Phil and Tim liked the idea of putting something out together again and started writing and recording more songs and it didn't take long for the debut album to be completed.
The album sums up everything Phil and Tim are doing, it is a collaboration of passion for music and creativity, and it is highly recommended for fans of all the bands Phil and Tim are part of, and also the fans of all eras of BLACK SABBATH and the spirit of heavy metal music.