Submitted on Thu, 09 Jul 2020 14:33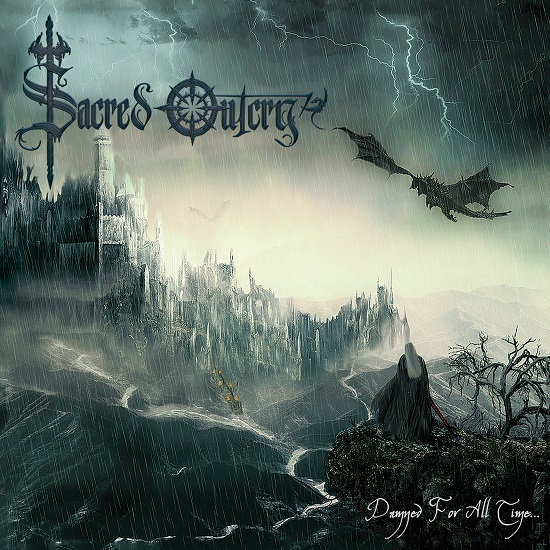 The debut album of SACRED OUTCRY "Damned For All Time" will be released on September 25, 2020 by No Remorse Records on CD and vinyl format.
20 years ago, a power metal alliance was formed in Greece, with influences vast and passion great, inspired by artists like Manowar, Warlord, Domine and Basil Poledouris. The first recordings took place in 2001-2003 but not a voice was heard. "And still, throughout the years we had people asking for the album", the band said. "We always knew that the time would eventually come, the stars would align and the old flame would be rekindled". Because the flame never dies.
The recordings were completed between 2015-2018, orchestral arrangements were added, editing, mixing and mastering was finished in 2019 by Steve Lado and Sacred Outcry present you the first chapter in The Sacred Chronicles under the title "Damned For All Time", performed by George Apalodimas (bass), Dimitris Perros (lead & rhythm guitars), Stelios Darakis (drums), Vagelis Spanakis (acoustic guitars), John Skalkotos (keys) and very special guest Yannis Papadopoulos (ex-Wardrum, Beast In Black) in lead vocals.
"Damned For All Time" is a power metal highlight of 2020... and more will come.
Pre-orders will start on July 10, 2020 at www.noremorse.gr
First lyric video of the song "Legion of the Fallen" is online now.