Submitted on Tue, 01 Oct 2019 12:06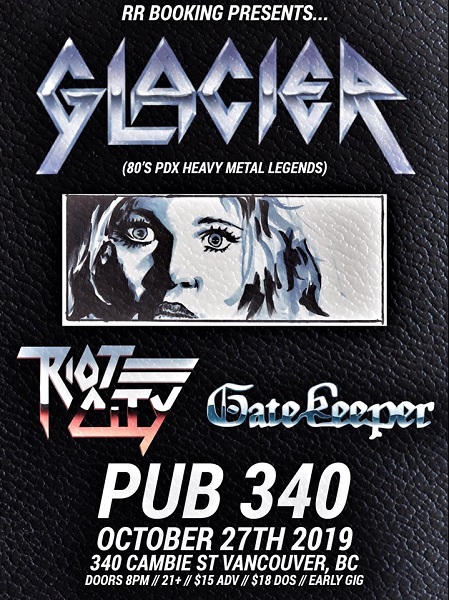 Q5 and GLACIER would perform along with GATEKEEPER at the Pub 340 in Vancouver, but Q5 had to pull out their tour. RIOT CITY steps in!
The show will take place at the Pub 340, 340 Cambie St, Vancouver, Canada on Sunday 27th of October and our friends in Canada should not miss that show!
The debut album of RIOT CITY, "Burn The Night", is already a fan-favorite and one of the highly acclaimed releases of 2019. RIOT CITY, one of the best newcomers in the current worldwide heavy metal scene, are already confirmed for the European festivals KEEP IT TRUE and UP THE HAMMERS in 2020, and more live dates will be added shortly.
Meanwhile, you can still get the deluxe LP and double CD reissue of the Q5 classic album, "Steel The Light" at No Remorse Records, and we're looking forward for their return on stages.