Submitted on Thu, 28 Apr 2022 19:06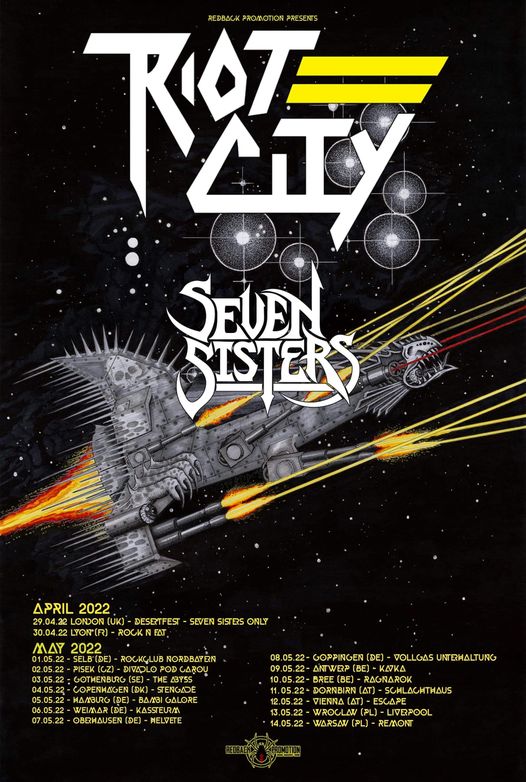 A new RIOT CITY song is now online, released for the fans of the band, in celebration of the upcoming European tour starting April 30th 2022.
The new album "Electric Elite" is already completed and will be released by No Remorse Records. The album is recorded by Anthony Blaine at AB studios, mixed by Olof Wikstrand, and mastered by Bart Gabriel.
Exact details, release date, available formats and pre-order will be announced during the summer.
Be prepared for one of the best albums of 2022 and don't miss RIOT CITY in their European tour.
Listen to "Ghost of Reality", taken from the upcoming album, "Electric Elite":