Submitted on Wed, 26 Apr 2023 16:15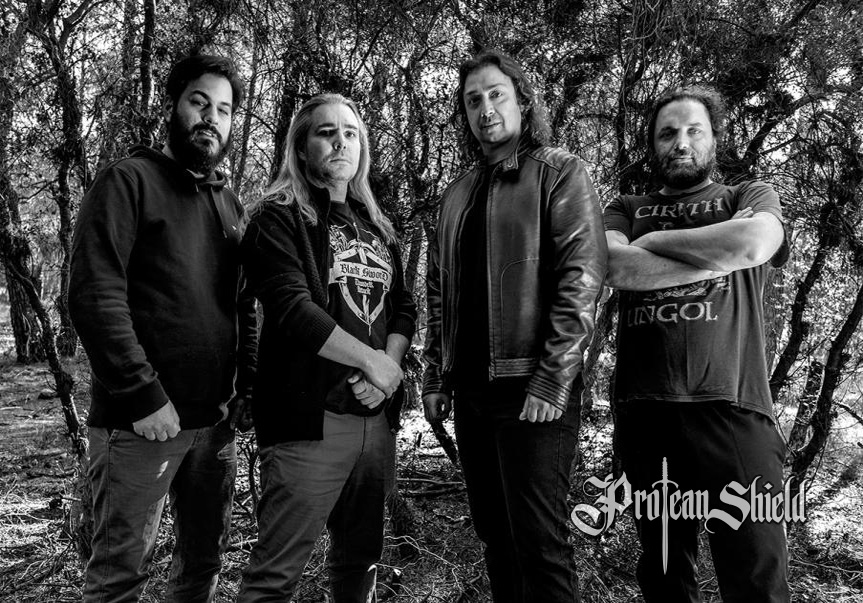 Premiere of "Protean Shield" track, taken from the same-titled debut album, coming out in June 2023 (exact release date TBA).
Protean Shield delivers Epic Heavy Metal, adventurous and poetic, immersing the listener into sieges, raids full of revenge, heroic battles and far away travels, but also dark and romantic, bringing to life tales of despair, longing and eternal love.
Hailing from Greece:
Harris Stampoulidis: Vocals
Yannis Aktypis: Guitars
Yannis Tsiligkakis: Guitars
Petros Vasiliadis: Bass
Odysseas Pasipoularidis: Drums
TRACKLIST:
1. Protean Shield
2. 47 Ronin
3. Stormbringer
4. Lament
5. Mariner's Dream
6. The Pendulum
7. Sin and Dream
8. Steel of Ages
9. Dancers at the End of Time
All music written and produced by Protean Shield.
All lyrics written by Odysseas Pasipoularidis.