Submitted on Thu, 15 Feb 2018 16:51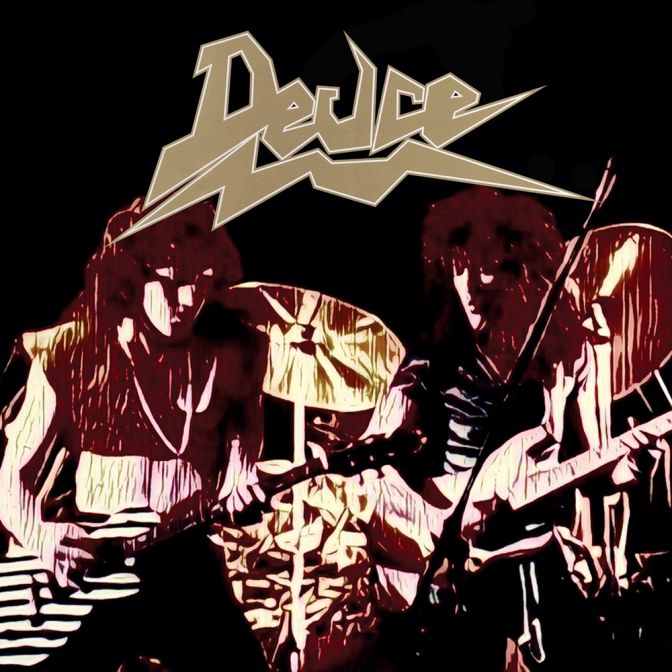 "Deuce" consists of historic recordings including the first steps of a metal guitar legend. Guitar virtuoso Marty Friedman(solo, ex-MEGADETH, ex-CACOPHONY) along with musicians like Tom Gattis (guitars - vocals) and Billy Giddings(drums), both members of TENSION deliver US Heavy Metal of its early forms, since "Deuce" includes the band's recordings from 1978 and 1979 plus 2 tracks from a DEUCE 1993 brief reunion. To this day, these recordings have reached the level of a legendary cult status scale on the collectable metal scene, and now they are available officially on CD format including extended liner notes & the DEUCE story plus rare photo material.
"HAWAII (the band and the island) represents a unique and very unsettling chapter in my career. The band had a unique cast of characters in and around it, and a great story line, but we couldn't slay the beast that was battling us every step of the way - the fact that we were on a tiny island literally in the middle of the ocean" - Marty Friedman
Originally released in 1984 on vinyl only, HAWAII's "Loud, Wild And Heavy" represents a unique chapter in the early career of guitar metal virtuoso Marty Friedman (solo, ex-MEGADETH, ex-CACOPHONY). "Loud, Wild And Heavy" will be reissued for first time officially on CD format, including bonus material and extended new liner notes written by Marty Friedman.
Both CD versions of DEUCE and HAWAII are mastered by Bart Gabriel (CIRITH UNGOL, HEXX, PAGAN ALTAR) and release date is set for March 30, 2018.
Vinyl version of DEUCE and also VIXEN "Made In Hawaii" CD / LP / Box Set to follow later during 2018. Pre-order and release dates TBA.