Submitted on Tue, 21 Jun 2022 16:30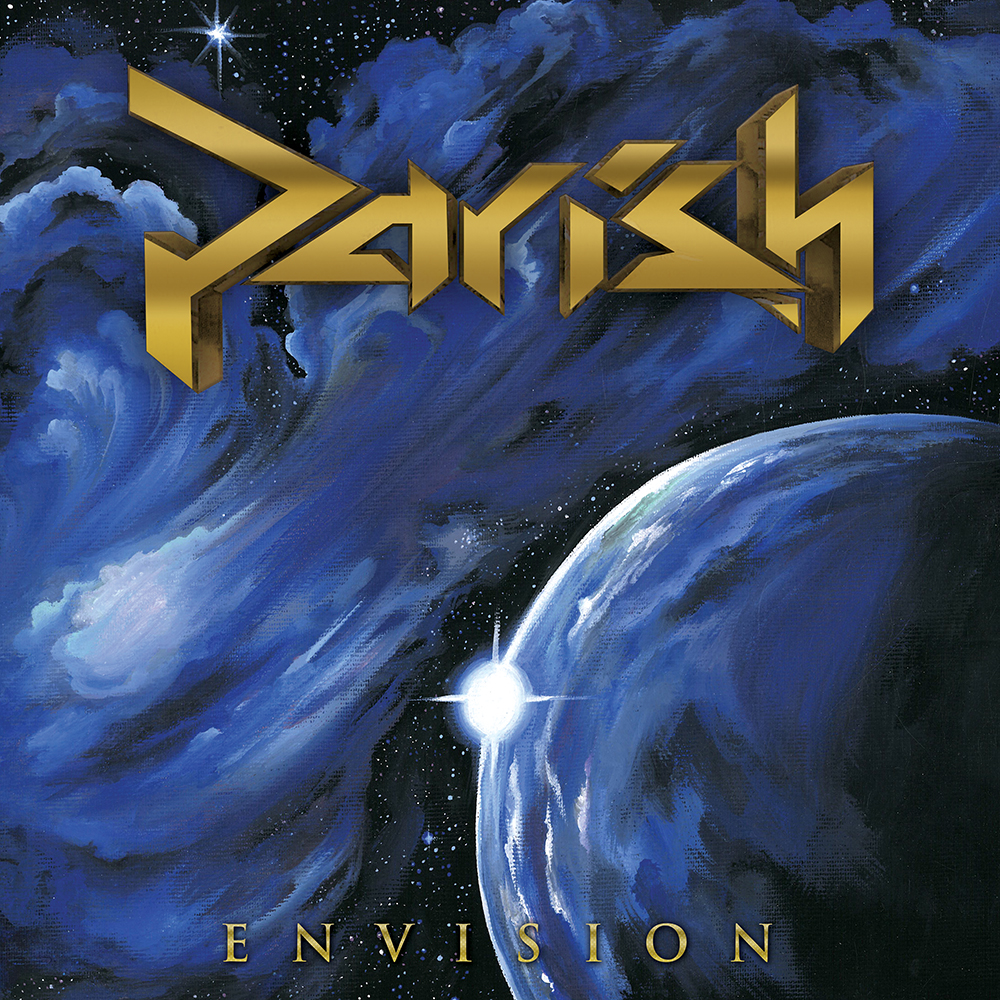 Featuring ex CRIMSON GLORY members, "Envision" was produced by Jim Morris and PARISH, recorded at Morrisound Recordings in Tampa, Florida (originally released in 1995) and now it is remastered for vinyl by Dan Swanö at Unisound.
PARISH was formed in the early '90s in Tampa, Florida when guitarist Ben Jackson and drummer Dana Burnell left CRIMSON GLORY. Remembering CRIMSON GLORY, Ben Jackson recalls their early years: "We started out with our first record being with Par Records, a small label from Florida and ended up with Roadrunner Records picking up the first record and 'Transcendence'. We went into the recording for 'Transcendence' with a lot of ambition to top our first record. I think our vision was accomplished quite accurately". Recording 'Transcendence' was a memorable time for the CRIMSON GLORY band members and Ben Jackson adds, "I would say that Jim Morris had a big role in the production and final outcome of the record". Ben continues, "We were all working at our highest level for the album. The songs were all pretty much written before we entered the studio except a few lyrics to complete on a couple songs. We would sometimes make little changes on the fly while recording if it would make a song better".
When CRIMSON GLORY did their last stint supporting 'Transcendence', the band took some time off. When it came time to make demos for the next album, CRIMSON GLORY's guitarist Jon Drenning and singer Midnight were living together in a beach house and while having access to some recording equipment, they were throwing some ideas around recording a few of them. The time surrounding the writing process and the recordings of the third CRIMSON GLORY album 'Strange and Beautiful' had a different impact to each band member. There was ambition, there were A&R people involved, time was passing by, and a change of style was coming in front, so both Ben Jackson and Dana Burnell stepped out, starting a new band.
That new band was named PARISH, and they started at once writing and recording new material, that ironically, it sounded closer to the previous CRIMSON GLORY material than how CRIMSON GLORY really sounded in 1991. Still though, PARISH had their own identity but when the debut album 'Envision' was released in 1995, the landscape in the music industry had changed for American bands playing heavy and power metal. In their short life though, PARISH was a force to be reckoned with. From day one, since their early demo recordings and their time in Morrisound Studios, where they also met SAVATAGE, and even opened a live show for them (one of the last ones to feature guitarist Criss Oliva).
'Envision' was recorded at the Morrisound Studios since Ben Jackson had a great experience there with Jim and Tom Morris during his recording time with CRIMSON GLORY. The result was an amazing sounding heavy metal album balancing on both melody and power, including also a great vocal delivery by singer John David. Due to family reasons, Dana Burnell didn't complete the recordings and drummer Rich Tabor finished the album. An overlooked album including a few of the best songs released in 1995, such as the magnificent "Rachel's Eyes".
PRE-SALE starts at www.noremorse.gr on June 24, 2022
RELEASE DATE: July 22, 2022
Available versions will be:
Limited 400, 180g black vinyl.
Limited 100, 180g blue vinyl.