Submitted on Fri, 02 Apr 2021 16:50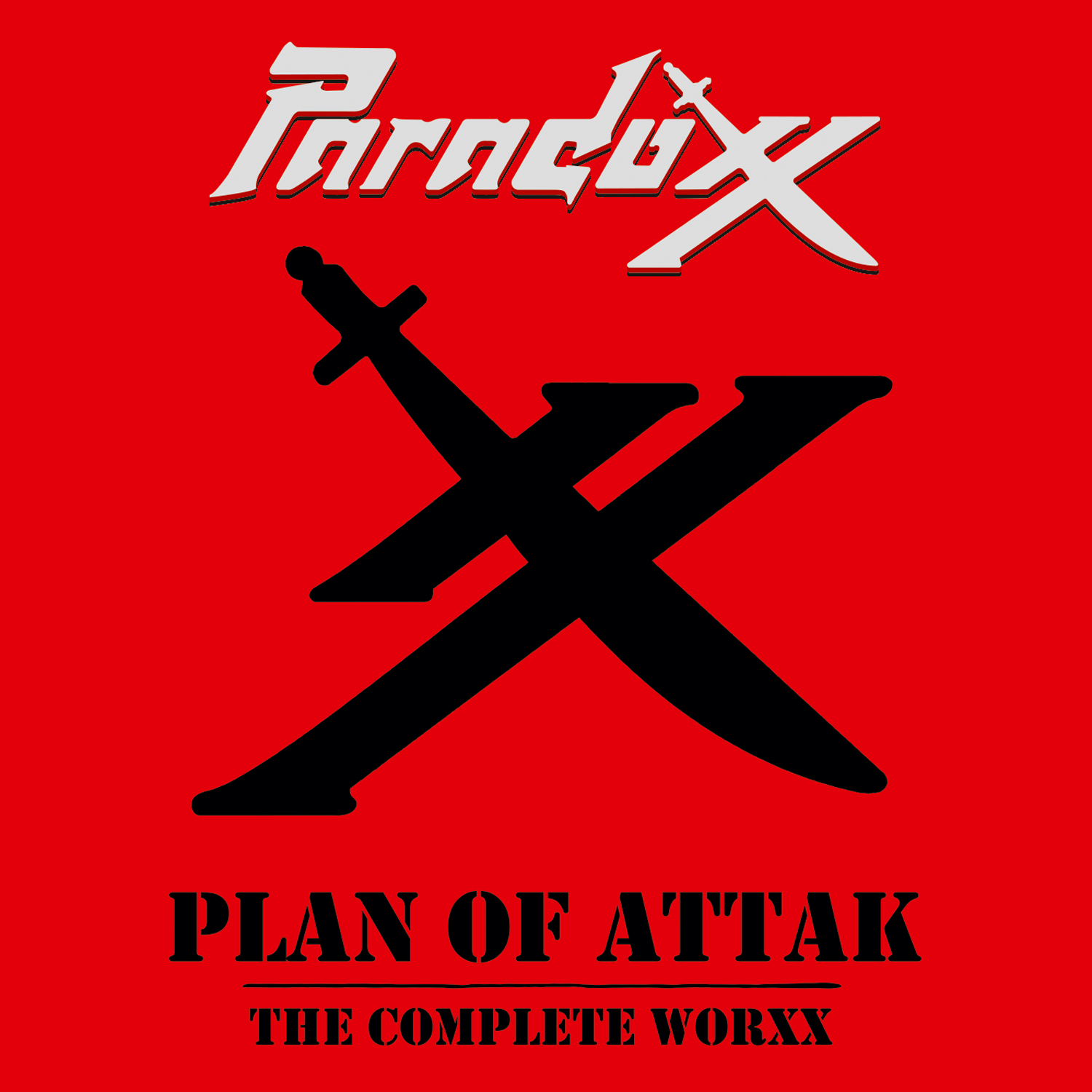 One of the MOST WANTED RELEASES / REISSUES of underground US metal will finally become reality!
Release date: May 14, 2021
PARADOXX's mini-album "Plan Of Attak" is one of the rarest heavy metal releases. It was pressed in 1985 and it is rumored that only a few surviving copies exist, handed out to press and friends of the band. Over the years, this release became the Holy Grail of US metal for collectors all over the world.
PARADOXX continued performing live for a few more years, and a few more songs were recorded besides the four tracks of the original EP release. Those studio recordings are included in this official reissue supervised by the PARADOXX founder and guitarist John Dobbs, who finally offered to the metal world THE COMPLETE WORXX of one of the most wanted reissues in the history of underground metal.
TRACKLIST:
1. Don't Let Go
2. Unleashed
3. Live Free Or Die
4. Black Siren
5. Plan Of Attak
6. Night Ryder
7. Prince Of The City
8. So Far Away
Tracks 1-4 are taken from "Plan Of Attak" EP, originally released in 1985.
Track 5 is taken from "Chicago Metal Works: Battalion 1" compilation.
Track 6 is taken from "Chicago Class of '85" compilation.
Tracks 7-8 are previously unreleased recordings.
2020 mastering by Bart Gabriel.
PRE-ORDER STARTS: April 2, 2021
Available versions:
- CD (Including a 16-page booklet with new liner notes by John Dobbs, lyrics and photos)
- LP 180gr black (with 4-page insert)
- LP 180gr red, limited 200 (with 4-page insert) plus photo card and sticker
- Box Set, limited 120, including: Exclusive transparent red with black splatters 180gr vinyl (with 4-page insert), the CD version, exclusive t-shirt, patch, photo card, sticker, hand numbered certificate.
RELEASE DATE: May 14, 2021