Submitted on Wed, 17 May 2023 16:03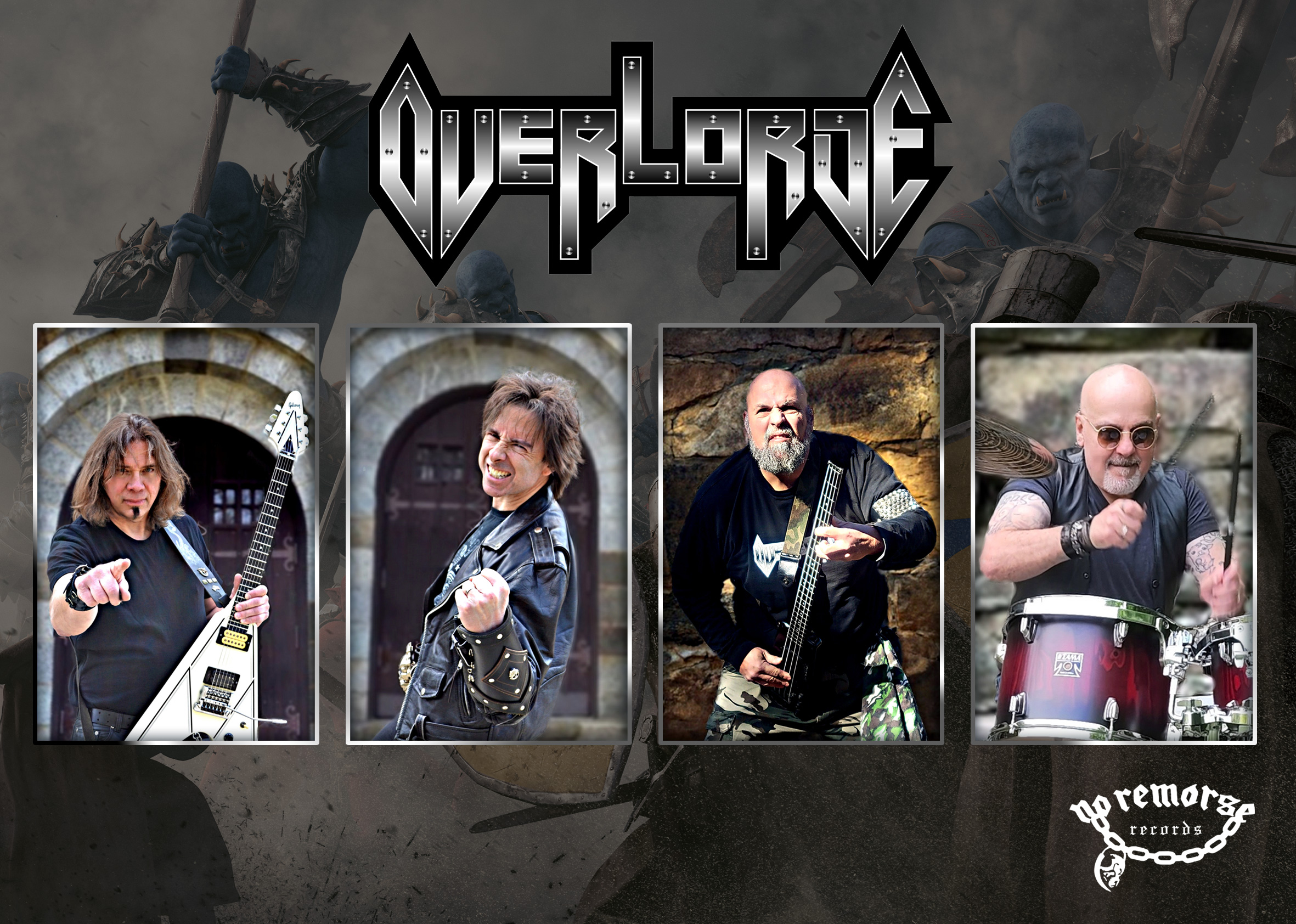 Underground U.S. power metal legends OVERLORDE join No Remorse Records; New full-length "Awaken the Fury" is completed, release date and more details TBA.
"Across the Sea amidst the Horizon, Overlorde forever binds us!"
Those lyrics first exploded from Overlorde's eponymous song on the band's debut EP in 1987. The lyrics remerged on their 2004 album "Return of the Snow Giant", which in 2015 was named one of the "Top 100 U.S. Metal albums of all time" by Germany's Deaf Forever magazine.
And now Overlorde itself emerges yet again. "Awaken the Fury" is Overlorde's third release and will be issued on CD and vinyl by No Remorse Records.
Overlorde founding members Mark "M.E." Edwards (Flying V) and John "Kong" Bunucci (bass) are joined by M.E.'s longtime friend George Janeira on drums and vocalist George Tsalikis of Zandelle fame on vocals.
The album has been completed and features ten songs with epic artwork. Clocking in at 56 minutes, song topics include historical and fantasy battles as well as songs about the human condition.
"Awaken the Fury" reflects the range of hard and heavy metal influences in the band. And with Kong's bass playing on "Return of the Snow Giant" having been compared to Geezer Butler, the new album further highlights Kong's truly dynamic playing. George Janeira's  drumming is the perfect complement to Kong's bass. M.E. pilots his Flying V through the sonic storm with George Tsalikis' soaring vocals topping it all off.
M.E. notes: "We are beyond psyched to be working with No Remorse to release 'Awaken the Fury'. The album has indeed been a long time coming, with the initial songwriting beginning in 2007. But it has absolutely benefitted from this extended period." M.E. continued, "John, George Janeira, and I discovered metal and hard rock in the late '70s. That DNA is in our souls, and we continue to blend it with the metal style we loved in the '80s. Combined with the songwriting of George Tsalikis, we have created an album that will once again stand out."
No Remorse Records will follow "Awaken the Fury" with a CD and vinyl reissue of Overlorde's debut EP, often referred to as their 1987 EP. This has also been completed and includes three live bonus tracks of previously unreleased songs.
Overlorde hopes to arrange live performances in 2024 and looks forward to reconnecting with their fans.