Submitted on Thu, 02 Dec 2021 13:10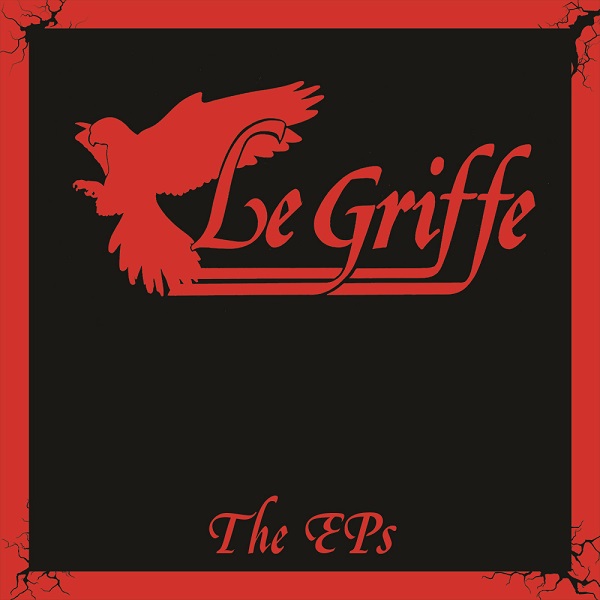 Including "Fast Bikes" EP and "Breaking Strain" EP, restored and newly mastered.
The first LE GRIFFE version is dated back in 1978 to late 1980 when the New Wave of British Heavy Metal band performed the first gigs and also booked their first recording studio sessions. The band was ambitious and the line-up changed leading to the recording of "Fast Bikes" EP while they also kept performing live, even supporting bands like Magnum. Charting in magazines like Sounds, they kept changing line-up and after the release of "Breaking Strains" EP the band just ran out of stream without releasing a full-album but they managed to record a few classic NWOBHM songs, and they remain among the heroes of an era long gone but never forgotten.
Audio is restored and newly mastered by Bart Gabriel. First time on CD format! CD version comes with a 20-page booklet, and vinyl version comes with a 4-page insert, both including new liner notes by Rob Moseley, many photos and lyrics.
TRACKLISTING:
1. Fast Bikes
2. Where Are You
3. The Actor
4. Breaking Strain
5. Breathe Deeply
6. Silent Running
7. You're Killing Me
8. Movin' On
9. Dead On Arrival (CD bonus track)
Tracks 1-3 are taken from the "Fast Bikes" EP (1983)
Tracks 4-8 are taken from "Breaking Strain" EP (1984)
Track 9 is a bonus track exclusive to the CD version only.
Pre-order started. Release date: January 21, 2022.