Submitted on Fri, 03 Dec 2021 13:50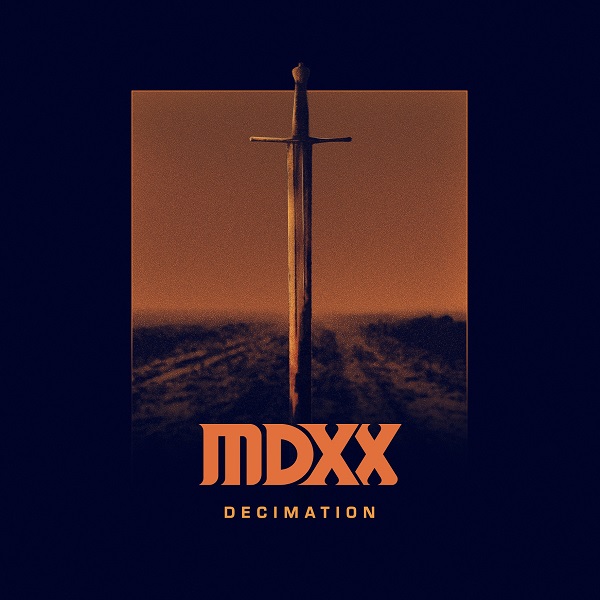 THIS IS JUST THE BEGINNING. A STORY WAITING TO BE TOLD. BEHOLD. THE GASBREATHER.
MDXX is a band drawing heavily from the epic heavy metal and doom tradition, telling stories of evil, darkness and destruction, focusing on creating a world full of tales in need of being told. The band is inspired by the metal of the '80s, giving it a unique sound in today's scene. The future holds live shows and tours as soon as the pandemic will allow it, after releasing the debut album on No Remorse Records in 2022.
MDXX, born in 2020, from the ridden mind of V in the cold, dark north known as Sweden. From necessity after a year filled with death and loss a world came to form and from that world came music and stories now recorded.
"Decimation" is a first look in the album that will be released sometime in 2022. An introduction to MDXX and a story waiting to be told...
"As God gazed down upon his creation, he saw that it was foul. And as day became night, on dark wings he descended upon Earth, drawn to a force he did not know. A pulse of evil he had only before felt deep in his heart. Perched on the roof of the small cottage, he sat, quietly listening as the murmurs from inside became louder and more powerful as it suddenly transformed into music.
Notes of certain damnation, luring him inside where the smoke bellowing out from the fireplace smelt of piss and guts, the voice urging him on: "Come further..." until she was upon him. He laid with her, penetrating her flesh, forging out of her the Gasbreather. The one to cleanse this world from the vermin of humanity - The one to rule this wretched place." - Unknown
Follow MDXX on Facebook HERE.