Submitted on Wed, 29 Mar 2023 17:36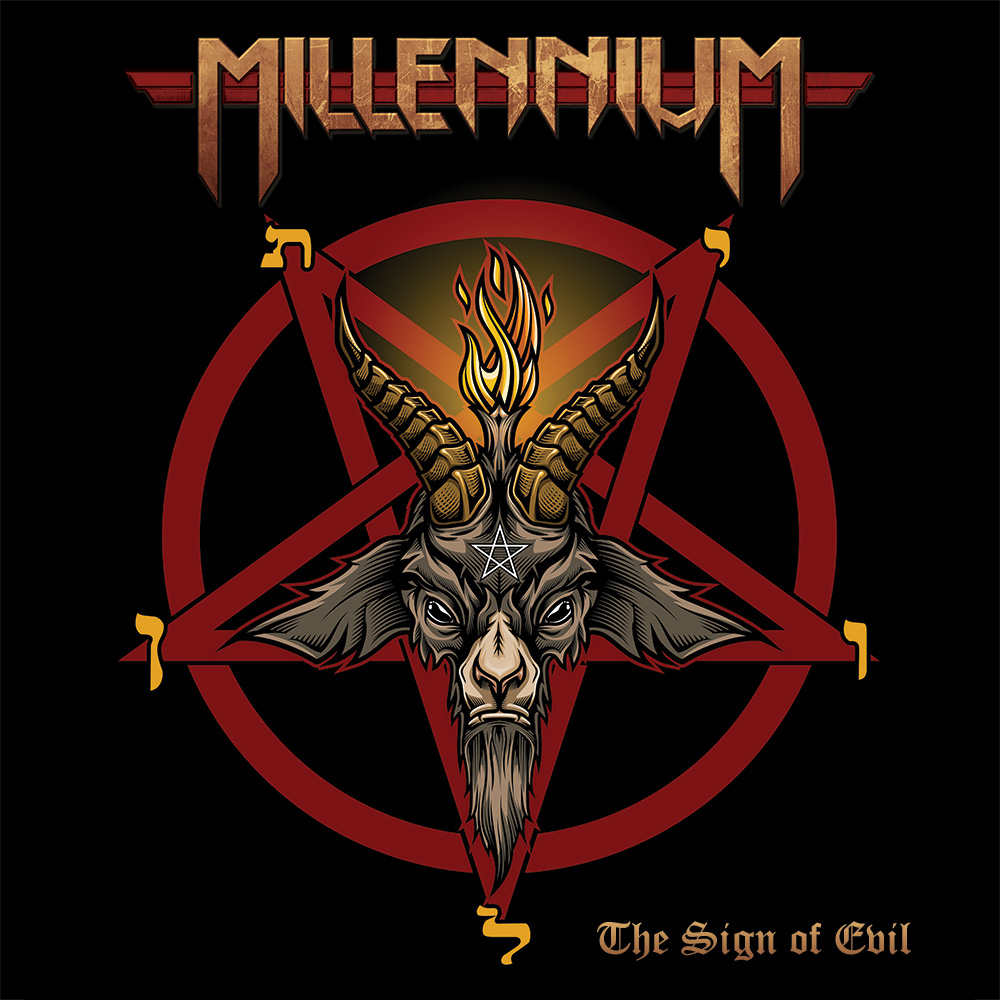 The new studio album of British Heavy Metal heroes MILLENNIUM "The Sign of Evil" to be released by No Remorse Records on May 19th, 2023.
"The Sign of Evil" available formats:
- CD
- 180gr LP black, limited 200 copies
- 180gr LP gold, limited 100 copies
Pre-order will start at www.noremorse.gr on April 3rd.
MILLENNIUM's same-titled album, originally released in 1984, is definitely one of the best British Heavy Metal records of the '80s. After that album, MILLENNIUM recorded many demo tapes, enough to create another album, but the band split in late '80s.
The "Millennium" album, originally released on vinyl only in 1984, was reissued on CD format by No Remorse Records in 2014 including 8 bonus tracks, and during that period the band was reunited. In 2016 No Remorse Records also released "Caught in a Warzone" on CD and vinyl, including the rest of the unreleased '80s recordings of MILLENNIUM. After that, MILLENNIUM kept going and released two more studio albums, "Awakening" (2017) and "A New World" (2019). Having completed a new album that sounds powerful and their best since the debut, MILLENNIUM joined No Remorse Records again.
"The Sign of Evil" will be available during Up The Hammers Festival where MILLENNIUM will perform live in Greece for the first time!
TRACKLIST:
01. There is a Devil
02. Virus
03. Hell is My Home
04. The Sign of Evil
05. Thy Kingdom Come
06. Hell on Earth
07. No Redemption
08. Fall from Grace
09. Nightmares
10. March of the Damned
Official video for "There is a Devil"