Submitted on Tue, 18 Oct 2022 14:45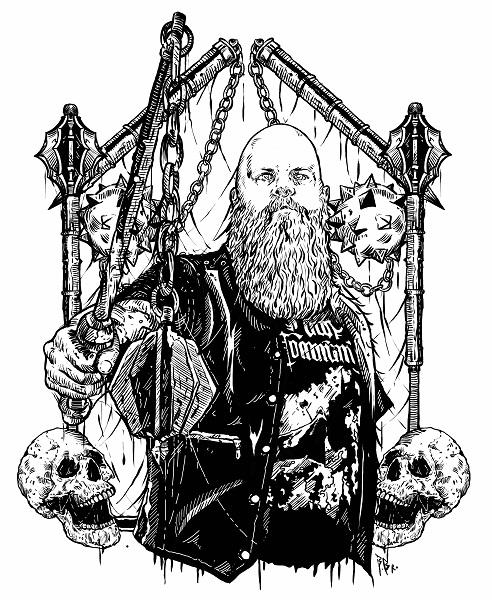 Sword-wielding heavy metal to be unleashed in the first half of 2023.
MACE'N'CHAIN was formed in late 2020 by David Nilsson (of Swedish death metal band FERAL) to pay homage to the genre that originally got him into metal in the first place: true, sword-wielding, heavy, goddamned, metal! The debut demo "Upon the Anvil Formed" was released shortly thereafter in 2021 to high praise in the underground, and the debut album is already completed and will be scheduled for release in the first half of 2023.
Comment from David: "I am extremely honored to be teaming up with No Remorse Records! And I simply could not imagine a better place for MACE'N'CHAIN than this highly respected label, because there simply could be none. SWING THE CHAIN!"