Submitted on Fri, 09 Sep 2022 17:50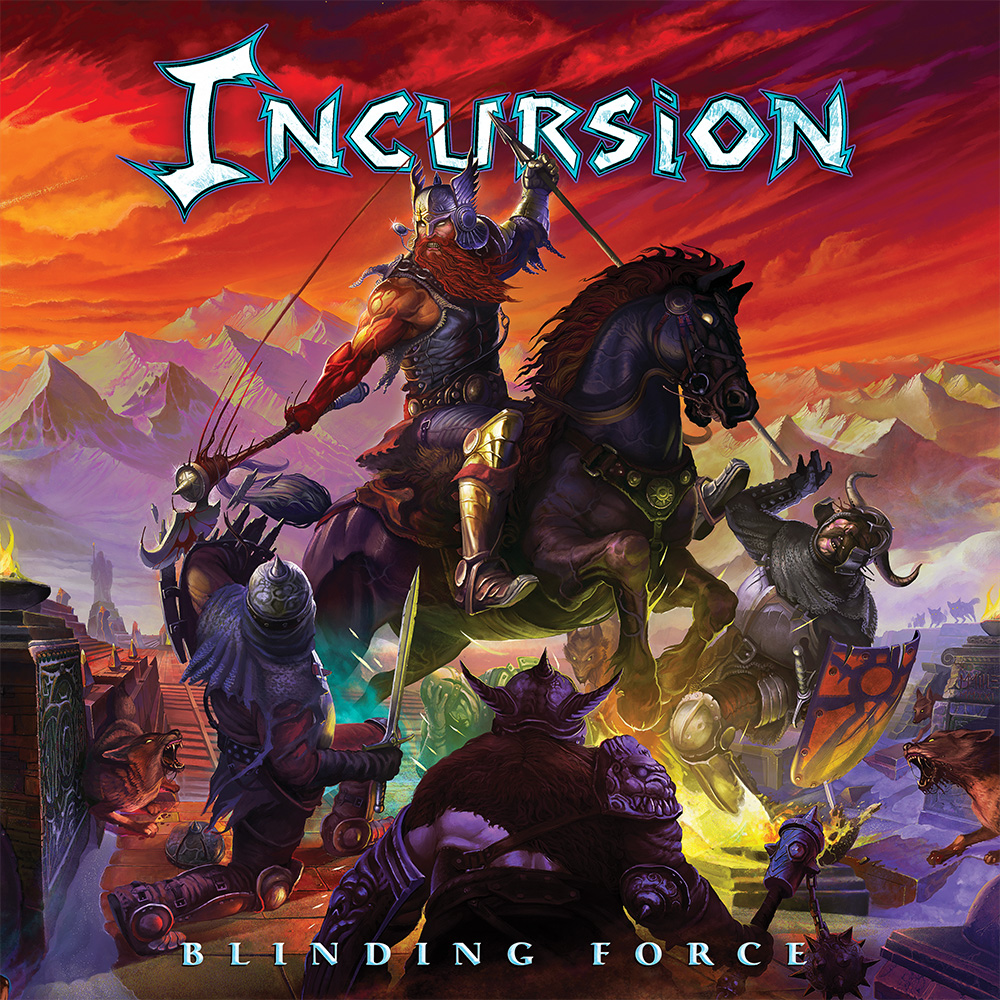 With thunderous glory, Incursion present their full-length album "Blinding Force" on No Remorse Records. Harking back to metal's glory era, the album's nine songs have squarely placed them poised to ride the momentum of their debut EP "The Hunter".
The band consists of vocalist Steve Samson, guitarists Maxx Havick and Michael Lashinsky, drummer Dan Douchette, and bassist Robbie Crede. Like "The Hunter", "Blinding Force" was produced by the band and engineer Chris Short (Alestorm) and mixed and mastered by Jorg Uken at Soundlodge Studios (Anvil, Ravager, Slaughter Day). The artwork was masterfully done by Marcos Miller (Desaster, Decimator, Mental Horror).
"Blinding Force" will be released on November 11th, 2022, on CD and LP.
Pre-order starts on September 23rd, 2022, at www.noremorse.gr
"Blinding Force" tracklist:
1. Blinding Force
2. Vengeance
3. Running Out
4. The Sentinel
5. The Rites
6. Master Of Evil
7. Strike Down
8. Hang 'em High
9. Riot Act
The single "Running Out" will be also released as a limited edition 12" vinyl on September 16th and will be available exclusively by Incursion's bandcamp. It also features the Triumph classic "Allied Forces" as a non-album exclusive B-side, which features Jean-Pierre Abboud from Traveler and Matheus Lucian from Hell Gun.
Incursion are ready to take their metallic onslaught to fans of Traditional Heavy Metal!