Submitted on Fri, 17 May 2019 17:02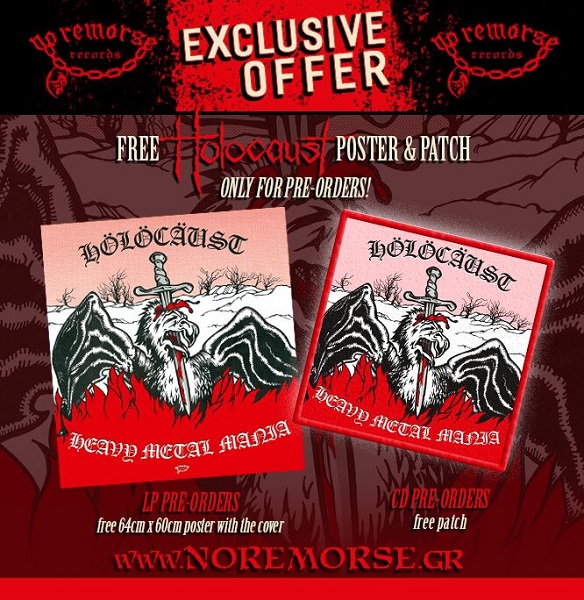 FREE POSTER & PATCH FOR PRE-ORDERS ONLY!
For each pre-order of HOLOCAUST "Heavy Metal Mania – The Singles" directly from No Remorse, customers will receive:
LP orders: free 64cm x 60cm poster with the cover art.
CD orders: free patch with the cover art
Release date: 28 June 2019
HOLOCAUST is one of the most legendary New Wave of British Heavy Metal bands and their classic songs are the trademark sound of that era. The early EPs are packed in one compilation with the iconic cover of "Heavy Metal Mania" EP.
Pre-order is open and available versions of "Heavy Metal Mania – The Singles" are:
Black LP with insert including lyrics
Red/black splatter LP limited to 100 copies with insert including lyrics
CD version with 12-pages booklet.
Pre-order directly from No Remorse and you will receive the free gifts that will be available only during pre-order phase.