Submitted on Fri, 30 Oct 2020 18:38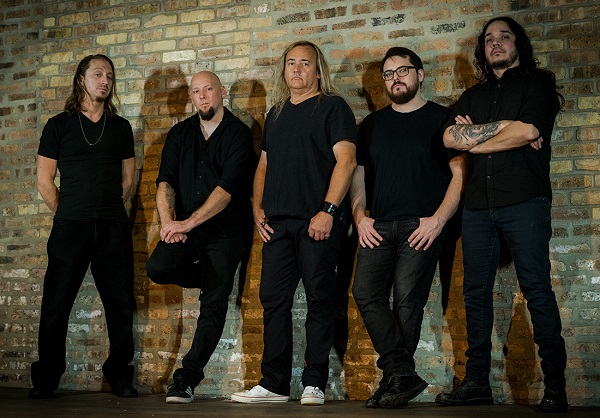 Taken from the new album "The Passing of Time", out NOW on No Remorse Records.
The video is directed and edited by Alex Zarek.
Narrative and effects by Travis Livingstone at Sparkplpug Visual FX.
Meanwhile, "The Passing of Time" is already considered as one of the best comeback albums of 2020 according to media worldwide:
"Wonderfully catchy songs! Welcome back!" - Metal Hammer (DE)
"Melodic and at the same time highly energetic US-Metal with superb guitar work!" - Rock Hard (DE), 9/10
"Glacier manage to lift the old spirit into the here and now." - Legacy (DE)
"If you like your US-Metal in the classic way and competently played, you should definitely give this comeback a chance." - Powermetal.de (DE), 9/10
"One of the biggest surprises of the last years!" - Route 666 (DE), 10/10
"Classic US Metal delivered with full power!" - Streetclip (DE), 8.5/10
"This comeback is completely convincing!" - Bleeding 4 Metal (DE), 9/10
"An unprecedented nostalgia trip!" - Musikreviews (DE), 13/15
"An absolutely timeless US Metal record that can compete with the 80s classics!" - Metal Inside (DE), Tipp!
"Pure Heavy Metal with no remorse nor need for anything other than powerfully dextrous songwriting and superbly talented musicians." - Nattskog (UK), 8.5/10
"Definitely recommended for fans of the classical works!" - Hellspawn (BE), 87/100
"A timeless and well done US Metal album!" - Metal1 (DE), 9/10
"Definitely the surprise of the year! A perfect album!" - Metal Invader (GR)
"A killer album without any flaws!" - Tracks (CH)
"Outstanding!" - My Revelations (DE), 13/15
"An enjoyable US metal job, without a doubt." - Rocking (GR)
"Surprisingly good album!" - Scream Magazine (NO)
"A wonderful  record of genuine American power metal!" - Rock Hard (GR), 8.5/10
"This album is captivating and flawless!" - Metalunderground (AT), 5/5
"Emerging from the 80's scene, 'The Passing Of Time' holds high the flame of traditional Heavy Metal!" - Manic Mosh Metal (UK)
"This is real metal, very well made." - Kaosguards.com (FR), 17/20
"They keep the flame alive!" - Metalbrothers (ES), 8/10
"An amazing example of classic and authentic metal!" - Metalzone (GR), 85/100