Submitted on Mon, 13 Sep 2021 10:33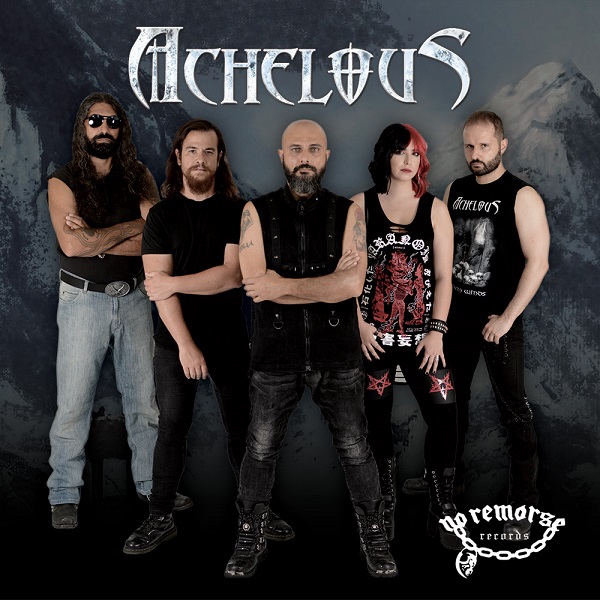 New album "The Icewind Chronicles" is completed and will be set for release early 2022.
Formed in Athens, Greece, in January 2011 by Chris Achelous as a one-man project, releasing 2 demos of atmospheric extreme sound, it took no long to evolve to something different.
It was the November of 2013 when ex-Reflection singer Chris Kappas joined forces and Achelous became a band. In April of 2014 the band released the demo "Al Iskandar" and all 500 copies were sold in a short period.
At the end of 2014 the band entered The Music House Studio in order to record the first EP entitled "The Cold Winds Of Olympus". The EP was released in February of 2015 and got very positive reviews giving the band the opportunity to promote it by performing live locally with bands such as Forsaken, Martyr, Reflection, Power Crue, Mystery, and more.
It was the year 2018 when Achelous finished the recordings of the first full-length album entitled "Macedon", with producer (and Reflection guitarist) Stathis Pavlantis at The Music House Studio. The album was released in September of 2018 and received excellent reviews. Following the album's release, Achelous performed in festivals like Malta Doom Festival and Riddle of Steel, sharing the stage with bands like Demon, Ancient Rites, The Skull and Atlantean Kodex, among others. A few more live shows followed, establishing Achelous as a powerful live metal act.
The "Northern Winds" EP of 2021 is a sample of what will follow, since the same-titled track will be included in the new album "The Icewind Chronicles" that is already completed and produced once again by Stathis Pavlantis. The album will be scheduled for release on CD and vinyl LP format in early 2022 by No Remorse Records, and you should expect pure epic heavy metal, with strong storytelling and atmospheric passages.
LINE-UP:
Chris Achelous: Bass
Chris Kappas: Vocals
George Mavrommatis: Guitars
Vicky Demertzi: Guitars, Piano
Giannis Roussis: Drums
More details TBA.