Submitted on Fri, 21 May 2021 17:18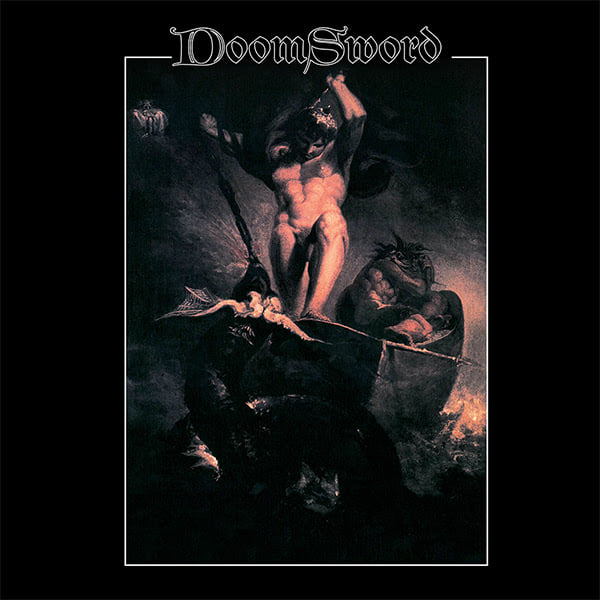 PRE-ORDER will open on Friday, 21st of May (18:00 time in Greece), release date is set for June 30, 2021.
A masterpiece of Epic Metal, originally released by Underground Symphony in 1999, finally available again on vinyl!
Versions:
- Limited 180g black vinyl in silver embossed cover, including insert and poster.
- Limited 200 copies of 180g silver vinyl in a silver embossed cover, incl. insert & poster.
- Deluxe box set limited to 100 hand numbered copies including: 180g gold vinyl in a silver embossed cover (with insert and poster), exclusive flag with the album cover, logo patch, a replica cassette of the 1997 demo tape.
Opening with "Sacred Metal", the album sets the epic metal mood at once. You know what's going to follow; stories of glory, steel and legends of the past. The chanting of Deathmaster on the intro passes the torch to lead singer Nightcomer and the most natural epic metal feeling one can imagine dominates the album. After the anthemic opening track, they raise the banners higher with the sword-wieldin' metal of "Warbringers" and with "Helms Deep" the battle is raging. After the Tolkien-inspired "Helms Deep", in "One Eyed God" DoomSword speak about the Asgardian All-Father and in "Return to Imrryr", the dragon with the black sword, Elric of Melniboné. The songs are epic and melancholic but they don't have yet the barbaric wrath and the dramatic storytelling of the following albums. DoomSword offered an album by fans for fans. One of the most important releases of the underground metal scene of its time. So important that it was a scene-defining album for epic metal. True and original like very few, just like the excellent cover version of Cirith Ungol's "Nadsokor". Closing with "On the March", we're getting a glimpse of the future and the following albums. That song brings upfront the dark epic side of DoomSword, the epic doom metal element that was also present in the future and lyrical themes of siege, vengeance and death. The marching just began.