Submitted on Fri, 17 Sep 2021 10:48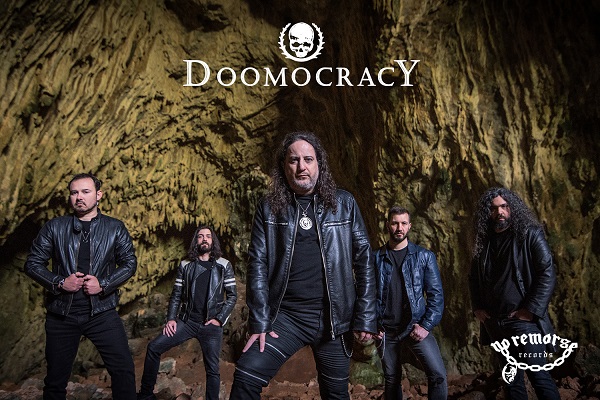 Currently recording the new album that will be released in 2022, leading to the powerful path of Doom Metal.
Doomocracy were formed in 2011 in Crete, Greece. Their debut album "The End is Written" which was released in 2014, took the Doom Metal world by storm, bringing the band to big stages and festivals around Europe. Three years later Doomocracy released their second album "Visions & Creatures of Imagination", which established them as one of the best Doom Metal bands of the modern era. In the second album, Doomocracy paved a more progressive and powerful path of Doom and it was praised by press and fans as one of the best metal albums of 2017.
Doomocracy are currently recording their highly anticipated third album, at Devasoundz studios with producer Fotis Benardo (Nightfall, SiXforNine, ex-Septicflesh). The new album is a conceptual story about days forgotten and people lost… It will feature classical composer Miguel Robaina (Memento Mori) on keyboards and will be mixed by Simon Johansson (Memory Garden, Wolf) and Mike Wead (King Diamond, Mercyful Fate, Memento Mori) at SolnaSound studio in Stockholm, Sweden.