Submitted on Thu, 09 Feb 2023 16:28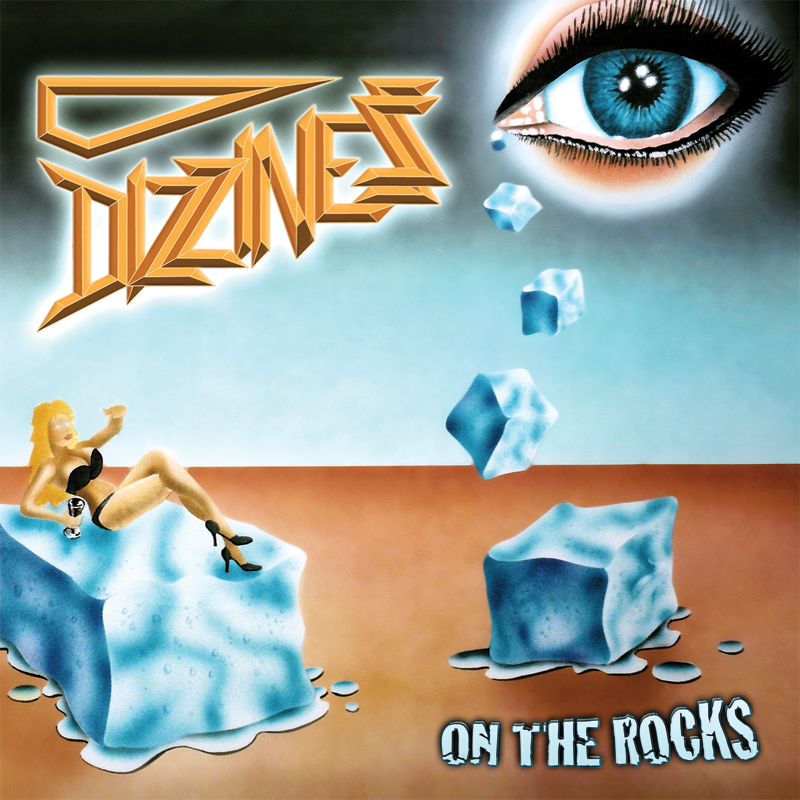 One of the best Swedish melodic hard & heavy metal albums of the '80s that was never released back then, will be finally available on vinyl, limited to 500 copies.
Dizziness started in 1975 in the Swedish town Norrköping when school mates Lars Boquist (guitar) and Daniel Gese (drums) began to play together. In 1978 Lars Hultman (bass) joined and in 1979 Stefan Wallman (guitar) also joined. All the four guys went to the same school. In 1984 the line-up was completed when singer Tomas Naeslund joined. A record deal was landed with the Swedish record company Björnspår Music. The single "Playing With Fire / Take It Or Leave It" was released in the summer of 1985 and later on that year, the recordings for their album "On The Rocks" started. The album was recorded at BMB-Studio in Stockholm by Bernt Lööf. Everything was finished in the spring of 1986 and the album was supposed to be released soon after. But instead of releasing it, the record company tried to sell the production to a major label.
Time went without succeeding in selling it away. In the beginning of 1987, an American manager that was living in Sweden, got to hear the material and wanted to take the band to the USA and get a major label to sign the band. The trip was planned to be at the end of May but never happened. Both Stefan and Tomas quit soon after that and Dizziness is no longer a band. Lars, Daniel and Lars continue to play together and later on formed the band Pole Position. Stefan and Tomas had careers on their own.
Many years after its original recording, "On The Rocks" was finally released on CD format by No Remorse Records in 2013 (limited to 500 copies) and 10 years later, in Autumn 2023, it will be also released on a limited to 500 copies vinyl edition, as it was original planned in the '80s!
TRACKLIST:
1. Playing With Fire
2. Victim of Love
3. Every Little Piece of my Heart
4. Heart Beatin' Woman
5. Take It or Leave It
6. Snowblind     
7. Power
8. On the Rocks
9. I Tell You Again     
10. Midnight Lover
LINE-UP:
Tomas Naeslund - Vocals
Lars Boquist - Guitars
Steffan Wallman - Guitars
Lars Hultman - Bass
Daniel Gese - Drums