Submitted on Mon, 10 Apr 2023 16:24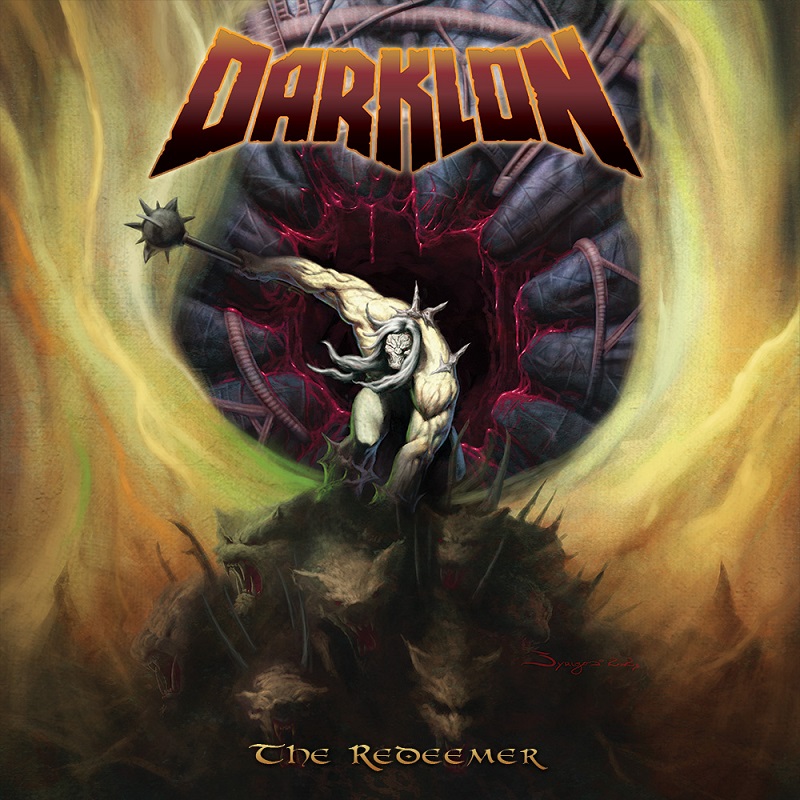 DARKLON's sophomore album "The Redeemer" to be released on CD and vinyl on May 19th, 2023.
DARKLON were formed in Athens, Greece, in the winter of 2017 by the guitarist D.K. Kras (ex-EMBRACE FIRE). The band's debut album "Rise from Death" was released in 2019 and after the first support live shows with bands like ENFORCER, they caught the attention of the underground metal fans. It was then, when DARKLON decided to move further with line-up changes adding also singer Nikos Migus A. of OMEN as a full and permanent member. With the new line-up, the band performed in festivals like Into Battle in Greece (alongside ANGEL WITCH), Riddle Of Steel in Germany (alongside SORCERER) and Open The Gates in Cyprus.
"The Redeemer" is a masterful metal album bringing back the relentless energy and danger of US heavy & power metal bands such as early SAVATAGE, OMEN and JAG PANZER, adding a strong epic metal vibe through the band's manic musicianship and passionate performance. The lyrics are inspired by a variety of themes, like the "Mad Max: Fury Road" film ("The Redeemer") and mythology. "The Redeemer" is produced by George Dovolos & Darklon. Engineered, mixed and mastered by George Dovolos. Recorded at Esoteron Studios, Athens, Greece. All vocals recorded at Dark Water Studios by Stathis Pavlantis. Cover art is created by Michael Syrigos.
LINE-UP:
Nikos Migus A. - Vocals
D.K. Kras - Lead Guitar
Savvas G. - Bass Guitar
Sevan Barsamian - Drums
TRACKLIST:
1. The Redeemer
2. Rancor And Agony
3. I Am Death
4. Lamashtu's Claws
5. Iron Glory
6. The Bloodstone
7. The Downfall
8. Way Back Home