Submitted on Fri, 16 Mar 2018 14:55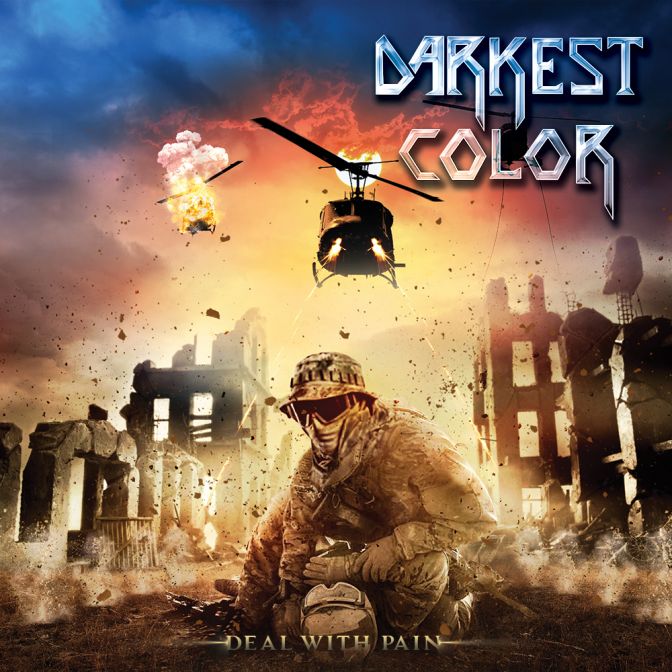 DARKEST COLOR was a Thrash Metal band active in the late 80s in Athens, Greece. During 1990 the band broke up and Tom, the founder of DARKEST COLOR, joined FLAMES on vocals and guitars. All the songs that DARKEST COLOR performed live were never recorded and only three of them ended in the fifth studio album of FLAMES, "Nomen Illi Mors" (1991). At that time, FLAMES was the biggest Thrash Metal band of Greece.
Decades later, Tom decided to resurrect DARKEST COLOR, one of the best hidden secrets of Thrash Metal, with bassist Elias from the original band members along with some session musicians and special guests. The album that should be released in 1990 will be finally unleashed upon the world in 2018...
"Deal With Pain" is the debut album of DARKEST COLOR, with 8 songs originally written during 1988-89, with influences from the Big 4 of Thrash Metal (METALLICA, MEGADETH, SLAYER, ANTHRAX) and the German legends SODOM and KREATOR. The album was recorded during 2016-17, produced by Thimios Krikos (INNERWISH) and among others includes guest appearances by George Emmanuel (ROTTING CHRIST) and Frank Blackfire (ex-KREATOR, SODOM).
"Deal With Pain" is set for release on 4th of May 2018 via No Remorse Records.