Submitted on Wed, 02 Nov 2022 14:20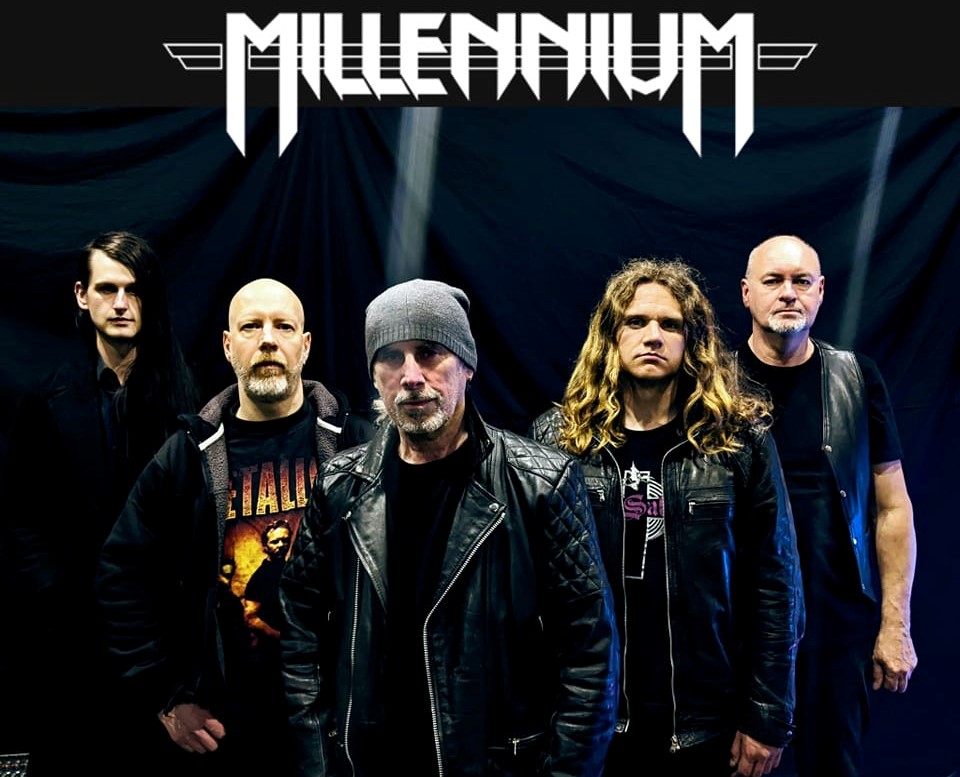 The classic "Millennium" debut album to be reissued on vinyl in 2023. New studio album to follow also in 2023.
MILLENNIUM's same-titled album, originally released in 1984, is definitely one of the best British Heavy Metal records of the '80s. After that album, MILLENNIUM recorded many demo tapes, enough to create another album, but the band split in late '80s.
The "Millennium" album, originally released on vinyl only in 1984, was reissued on CD format by No Remorse Records in 2014 including 8 bonus tracks, and in 2016 No Remorse Records also released "Caught in a Warzone" on CD and vinyl, including '80s recordings of MILLENNIUM.
After that, MILLENNIUM kept going and released two more studio albums, "Awakening" (2017) and "A New World" (2019). Having completed a new album that sounds powerful and their best since the debut, MILLENNIUM joined No Remorse Records again, and the new album will be scheduled for release in 2023, with exact details to be revealed on time.
Meanwhile and since MILLENNIUM will perform at Up The Hammers Festival on May 20th, 2023, No Remorse Records will reissue the debut album on vinyl, in the beginning of 2023.
Details to be announced soon.