Submitted on Thu, 30 Sep 2021 13:49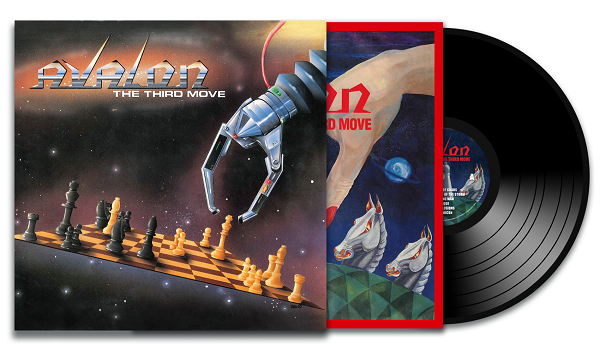 35th Anniversary Deluxe Edition with 2 cover sleeves! Remastered with bonus tracks. Release date: October 22, 2021
Avalon from the Netherlands released in 1986 an outstanding melodic heavy metal EP in the vein of bands like Scorpions, Judas Priest and Praying Mantis. That EP soon became a rare collectors item, especially the first version with what is known as "the robot cover". Finally reissued, the 35th anniversary edition contains the remastered EP songs and four bonus tracks. The new deluxe edition includes two cover sleeves! Both covers of the previous two vinyl versions of 1986 (a regular cover in a slipcase cover).
TRACKLIST:
Side A:
1. The Courts of Chaos
2. Dancer in the Eye of The Storm
3. Hard Loving Man
4. Arabesque
5. Perfect Illusions
6. Necronomicon
Side B:
1. Search for the Paragon (The Ancient Part II)
2. Just Call Me Conrad
3. The Ancient (Part I)
4. Corwin's Defeat
Side A tracks are taken from "The Third Move" EP originally released in 1986
Side B tracks are taken from various sessions.
The deluxe reissue will be available on 180g black vinyl (limited to 400 copies) and 180g red vinyl (limited to 100 copies). Pre-order starts on October 1st, 2021.